Shop
Thank you for your continued love and support for PHP-Princess.net to bring your technology news, reviews, and tutorials. If you would like to help more, please consider purchasing your holiday gifts through the links below. Again, I greatly appreciate your help and support. Amazon Gift Certificates
are also available!
Buy PHP-Princess.net Apparel
Customize your very own PHP-Princess.net T-Shirts!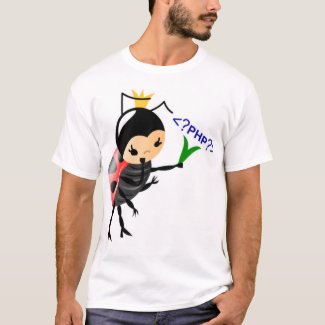 PHP Princess by daynah
Get this custom shirt at Zazzle
Related Products:
Nintendo Switch Joy-Con Charging Dock
The Joy-Con Charging Dock is the easiest solution for charging your Nintendo Switch Joy-Con Controllers. Charge 4 Joy-Con Controllers at a time for multiple players, or keep an extra pair charged for single players to switch out.
Sandisk Ultra 200GB Micro SDXC UHS-I Card with Adapter - 100MB/s U1 A1 - SDSQUAR-200G-GN6MA
SanDisk Ultra microSDXC UHS-I Card with Adapter SanDisk Ultra microSDXC and microSDHC cards are fast for better pictures, app performance, and Full HD... Read More >
Fitbit Charge 2 Heart Rate + Fitness Wristband, Black, Large (US Version)
Make every beat count with Fitbit Charge 2—the all-new heart rate and fitness wristband built for all-day, workouts and beyond. PurePulse continuous... Read More >
27,719 Views